U19 Girls Champions League Preview
The three (yes three) NPL 1 Fall winners should each be considered the favorites for this hard-to-predict U-19 Division. Among those three squads, Davis Legacy 98 (not to be confused with the 99 team that also qualified) will put up a fight for the top spot, while NPL 1 A winner Central California Soccer Alliance or NPL 1 C winner Mustang SC should be in the conversation for the Champions League title as well.
U19 Girls Champions League Schedule
Team Previews
DAVIS LEGACY 98

Head Coach: Mark Torguson
Fresno State-committed Ele Avery currently leads the U-19 Women's NPL with 14 goals, but Santa Clara-bound Julia Curtis (six goals) and incoming San Diego State forward Mia Root (five goals) round out a nearly unstoppable attack that scored 30 goals in 10 games. Pulling the strings for the trio is Cal Poly-bound, and Philippine Senior Women's international Sidra Bugsch, who is protected in the back by the solid center back combination of Haleigh Rose (UC Davis) and Jadah Suarez (Concordia Portland).
---
DAVIS LEGACY 99

Head Coach: Ashley Yudin
While younger than the other Legacy team, there's still plenty of talent to go around in Davis. Winger Brooke Rubinstein, who is joint-leader in the U-19 division with six assists, is arguably the fastest player in all of Northern California, while holding midfielder Mia Villegas represented Mexico at the latest U-17 Women's World Cup. Up, the strike partnership of Annika Bergstrand and Sophia Lewis combined for 14 goals in helping the Legacy finish equal on points to Central California Soccer Alliance at the top of the NPL 1 A table.
---
FORCE BLUE

Head Coach: Jeff Baicher
Featuring a ridiculous eight Division-I committed players, Force Blue perhaps underachieved in NPL 1 C division, falling all the way to fourth place with a 5-3-1 record. But don't count out all that talent, which includes 13-goal scorer Joelle Anderson (Pepperdine) to be shut out for too much longer. Force have won the NPL and State Cup title the past three seasons and will be tough to dethrone.
---
MARIN FC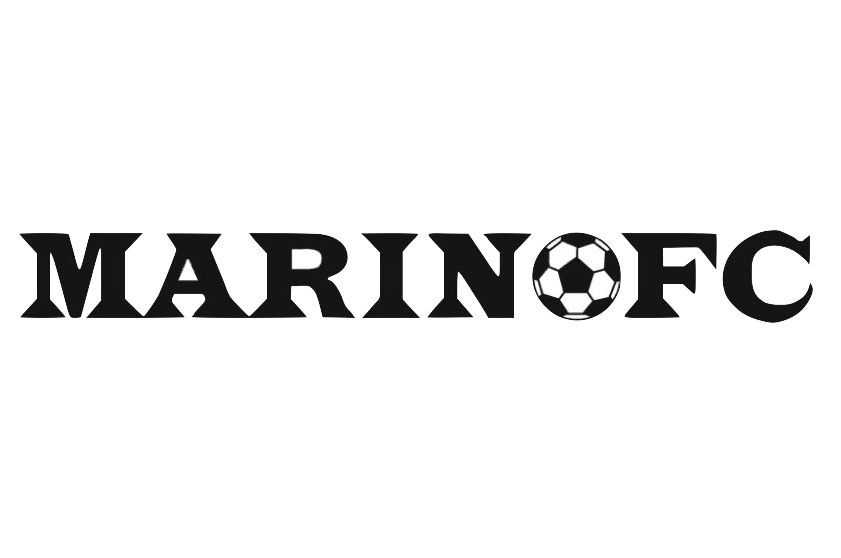 Head Coach: Tyler Gottschalk
It's not surprising that the quality of Marin FC saw them score 24 times in 10 matches during NPL 1 A play. What is surprising is that no single player tallied more than four times, making Marin one of the hardest teams to plan for. Still, there are individual stars on the team, including 4-goal scorer Sydney Spina (Cal Poly) and five-time assister Sara Young (UC Irvine). Center back Chase Geffert, a University of Pennsylvania-commit, helped lead a back line that allowed 16 goals in 10 games.
---
PLACER UNITED 98

Head Coach: Todd DeCarlo
One of two sides to garner a result against NPL 1 B champions Davis Legacy 99, Placer United 98 look to cause a ruckus in the Champions league with a powerful attack led by 9-goal scorer Mackenzie George. A well-rounded squad of players headed to top programs in the area, helped Placer qualify for the Champions League with a 6-3-1 record, good for second place in the NPL 1 B.
---
PSV UNION
Head Coach: Gary Ireland
PSV Union are led by UCLA-bound US youth international Olivia Athens, but they're far from a one-player team. Top recruits Sarah Preston (Oregon) and Valerie Change (Claremont), helped PSV finish third in the NPL 1 C with a 5-3-1 record. The Union also feature a pair of wildcards in talent 2000 birth year players Toni Tsamasfyros and Natzayelly Marin-Valencia.
---
SANTA CLARA SPORTING 99
Head Coach: Demitri Cacoyannis
Though Sporting 99 finished with a 3-3-3 record in the NPL 1 C, they featured one of the strongest attacks in the U-19 Women's division, tallying 23 times along the process. Should Sporting jump into contention for the Champions League title, they'll need big things from incoming UC Santa Barbara freshman Belinda Ascencio, who led the squad with six goals, as well as Cassie Snow (five goals) and Sofie Mendoza (four goals).
---
WEST COAST WILD
Head Coach: Troy Dayak
Winners of three straight NorCal State Cups from 2013-15 and US Club National Cup Finals in 2014 and 2015, West Coast Wild are one of the most decorated sides in this year's Champions League. It's perhaps a boon to the quality of the league that they weren't able to secure a first place finish in the NPL 1 C, instead missing out on the top spot by four points with a 6-2-1 record. There are almost too many individual stars on this team to count, but rest assured that you'll be hearing from at least leading goalscorer Devyn Gilfoy, who heads to UCLA in the fall.