Sponsors and Partners
SportsEngine - Club Technology Partner
SportsEngine is the long-term partner and the Official Club Technology Provider of NorCal Premier Soccer. They are also the Official Technology Partner of US Club Soccer powering the US Club Soccer National Registration System. 
SportsEngine
 is the leading provider of Sport Relationship Management (SRM) software, empowering athletes, parents, coaches, and sports organization administrators with tools and services to manage their organizations and sports lives.
Admiral - Sportswear Partner
Our brand and its heritage are legendary. We were the first sportswear brand in soccer, the first to copyright its designs, the first to put a logo on the outside of a jersey, the first to create a replica market, and the first to sponsor an England team.
We've been worn by Manchester United, Tottenham, West Ham, England, New York Cosmos, Tampa Bay Rowdies, and many others. The world's best players have trusted Admiral to perform as well as they do from Pele to Beckenbauer, Moore, and Keegan. Admiral's history, like the players who have worn it, is legendary.
Fine Designs - Merchandise Partner
Everyone's job at Fine Designs is to serve, from the top down. The reason for going to work and providing apparel at events is to bless others. Through building friendships with customers and being good neighbors by supporting our communities, we believe that giving is our higher calling.
COPA Soccer Training Center - Sports Science Partner

COPA STC became NorCal's Official Sports Science Partner in 2021, entering a multi-year agreement to support NorCal's Player Development Program with their state-of-the-art performance assessment & skill acquisition technologies, as well as playing host to NorCal coach, club & referee education events, and club meetings at their Walnut Creek facility.
Veo - Official Video Provider
Veo never misses a moment, filming automatically with 4K lenses at 180 degrees, and we now give NorCal Premier the opportunity to empower coaches, players, and parents with high-quality video using technology that is simple to use, upload and share. With over 250 clubs and 4500 teams taking part in NorCal competitions, Veo will help you capture those unforgettable moments.
NorCal Premier will be utilizing Veo at all NorCal-hosted events, along with posting footage on the NorCal Premier website and sharing it with college coaches.
Premier International Tours - Sports Tourism Partner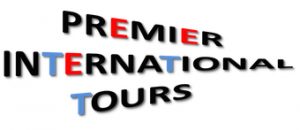 Premier International Tours is the proud International Tour Partner of NorCal Premier Soccer.  Premier International Tours will organize all travel components for your group; flights, accommodation, meals, ground transportation, guide services, excursions, visits to pro game(s), your games and/or tournament participation, etc. They will help with fundraising as well. Please contact them if you are interested in taking your team on an international tour – (800) 724-6076
Positive Coaching Alliance
A positive approach gets the most from youth and high school athletes, which is what coaches, parents and the athletes themselves want. With the winning combination of truthful, specific praise and constructive criticism, athletic performance improves and so do the chances that kids stick with sports longer.  Academic research and real-world scoreboard results prove what the pro and college coaches on PCA's National Advisory Board already know: Positive is powerful.
Storelli - Protective Wear Partner
Storelli is the only sports technology company dedicated to preventing injuries in soccer.
With its innovative, stylish impact-absorbing equipment, Storelli protects players of all positions, ages, and genders from head-to-toe.
Among other categories, Storelli is a leader in head protection, goalkeeper equipment, and protective soccer gear for women.
Wilson Trophy - Awards Partner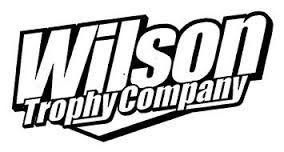 For over 55 years, Wilson Trophy has been in business providing high-quality trophies, awards, plaques, & much more to our customers. Our goal is to provide you with the most extensive inventory of high-quality trophies, medals, and other awards.
As the official supplier of over 20 youth sports organizations and a licensee of Little League Baseball, we can help take your official league awards, trophies, medals, and pins to the next level. We can even add your logo to custom products. We offer an exhaustive catalog of products on our site to quickly select, personalize, and order your products.
Our showroom is located in Sacramento, CA, and features a wide selection of our products to help you envision your perfect award.
The Coaching Manual - Coach Education Partner
The Coaching Manual become NorCal's Coach Education Partner in 2021, to provide an online hub for all NorCal's online coach education and technical content, as well as large savings for both individual coaches and NorCal clubs on TCM's excellent online coaching education library, session designing tool, and season plans. For more info visit https://www.thecoachingmanual.com/ and
Techne - Skill Training Partner
NorCal partnered with Techne at the start of 2021, to become our go-to skill training app for our PDP program. Created by former US National Team player Yael Averbuch, Techne serves as an interactive development system that allows players to work on mastering ball skills in a fun, engaging, and useful manner while training away from their team.
Gatorade - Sports Nutrition Partner
Gatorade provides sports performance innovations designed to meet the needs of athletes at all competitive levels and across a broad range of sports. Backed by more than a 40-year history of studying the best athletes in the world and grounded in years of hydration and sports nutrition research at the Gatorade Sports Science Institute, Gatorade provides scientifically formulated products to meet the sports fueling needs of athletes in all phases of athletic activity. NorCal's partnership with Gatorade ensures that athletes get the very best in sports nutrition at NorCal Premier Soccer events. Gatorade.com.
Impact Canopy - Team Equipment Partner
Impact became a NorCal partner in 2020, and they produce the top of the range canopy tents, chairs, benches and pop-up signs that you see on the sidelines of youth soccer games up and down California. NorCal members are able to take advantage of preferred pricing for Impact products.