Sponsors and Partners
SportsEngine
SportsEngine is the long-term partner and the Official Club Technology Provider 
of NorCal Premier Soccer. They are also the Official Technology Partner of US Club Soccer powering the US Club Soccer National Registration System. 
SportsEngine
 is the leading provider of Sport Relationship Management (SRM) software, empowering athletes, parents, coaches, and sports organization administrators with tools and services to manage their organizations and sports lives.
Admiral
Our Brand and its heritage are legendary. We were the first sportswear brand in soccer, the first brand to copyright its designs, the first to put a logo on the outside of a jersey, the first to create a replica market, the first to sponsor the England team. We've been worn by Manchester United, Tottenham, West Ham, England, New York Cosmos, Tampa Bay Rowdies and many others. The world's best players have trusted Admiral to perform as well as they do from Pele to Beckenbauer, Moore, and Keegan. Admiral's history like the players who have worn it is legendary.
Fine Designs
Offering exclusive State Cup apparel!
Everyone's job at Fine Designs is to serve, from the top down. The reason for going to work and providing apparel at events is to bless others. Through building friendships with customers and being good neighbors by supporting our communities, we believe that giving is our higher calling.
Sacramento Republic FC
Sacramento Republic FC exists to make the Sacramento region into the most inspiring, energetic and rewarding place to live, work and play. Through the world's game, the club provides exciting, energetic and inclusive experiences to foster an indomitable movement including their efforts to procure an MLS franchise and soccer-specific stadium in The Railyards.
Premier International Tours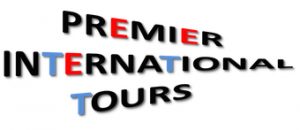 Premier International Tours is the proud International Tour Partner of NorCal Premier Soccer. Please contact them if you are interested in taking your team on an international tour – (800) 724-6076 or visit their website at www.premierinternationaltours.com. Premier International Tours will organize all travel components for your group; flights, accommodation, meals, ground transportation, guide services, excursions, visit to pro game(s), your games and/or tournament participation, etc. They will help  with fundraising as well.
Topya!
NorCal has partnered with TopYa! to provide a customizable at home training tool that will connect coaches, players and parents throughout the process of player development.
TopYa! is a COPPA compliant, mobile, game and video-based hub that connects young players, coaches, clubs and parents to have fun and encourage players to improve their skills on their own.
NorCal's PDP staff has created a series of skill paths designed to get your players to the PDP level. Download TopYa! and start training now!
For more information and to get your club signed up email [email protected]
Positive Coaching Alliance
A positive approach gets the most from youth and high school athletes, which is what coaches, parents and the athletes themselves want. With the winning combination of truthful, specific praise and constructive criticism, athletic performance improves and so do the chances that kids stick with sports longer.  Academic research and real-world scoreboard results prove what the pro and college coaches on PCA's National Advisory Board already know: Positive is powerful.
Krossover
Krossover, a Blue Star Sports company, is the industry leader in providing automated video breakdown and analysis services.  Each breakdown comes with player & team statistics in addition to customizable shot charts.  Krossover will improve time efficiency for coaches while increasing athlete engagement with film.
Storelli

Storelli is the only sports technology company dedicated to preventing injuries in soccer.
With its innovative, stylish impact-absorbing equipment, Storelli protects players of all positions, ages and genders from head-to-toe.
Among other categories, Storelli is a leader in head protection, goalkeeper equipment, and protective soccer gear for women.