U19 Boys Champions League Preview: 2019
After a long break winter break, league action is now back in Northern California as the NPL resumes with games all across the state this Spring for girls from the U14-U19 age groups. Culminating with the NPL Spring College Showcase at Davis Legacy Soccer Complex on May 18-19, the NPL features some of the highest level of play in the country. The top two teams for the U14-U17 age groups and the first place finisher in the U19 division on the boys side will qualify for US Club Soccer's ENPL playoffs from June 28-July 2 in Rockford, Ill.
TEAM PREVIEWS
ATLETICO SANTA ROSA BAYERN
Head Coach: Oscar Deniz
Led by UC Davis-committed goalkeeper Charlie Jassen, Atletico Santa Rosa completed one of the best fall seasons for any of the teams that qualified for the Champions League. Jassen shepherded a defense that allowed just seven goals in seven games, helping Santa Rosa to the top spot in their division with a 6-1-0 record in the fall. Still, Atletico showed that they have the ability to put the ball in the back of the net as well, scoring 23 goals in the fall, good for the second best record in the NPL 1 West.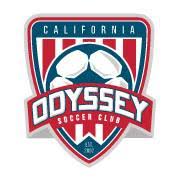 CALIFORNIA ODYSSEY RED
Head Coach: Waseem Aktar
Scoring nearly four goals a game, California Odyssey blasted its way into the Champions League with an astonishing 26 strikes in seven games. Going 6-1-0 thanks to former NPL leading goalscorer Max Arfsten and current leading scorer Michael Gonzalez, the Odyssey only lost out on the top overall spot in the NPL 1 West due to a tiebreaker. Taking a look at the fixture list, the only squad that the Odyssey fell to came in a 4-2 loss to fellow Champions League qualifiers Santa Clara Sporting 01/00 Green.
EBU BAY OAKS GOLD
Head Coach: Dannylo Ayllon
Featuring one of the top defenses in the State, EBU Bay Oaks qualified for the Champions League by virtue of a second-place finish in the NPL 1 East. Allowing just five goals all season, Bay Oaks finished with the fewest goals against in its league while also hitting the back of the net 12 times behind an attack led by Elliott Swigert and Daniel Kjeldsen. With a 4-1-1 record in the fall, EBU's only loss came at the hands of league-winners Placer United who beat Bay Oaks all the way back in September.
MAVERICKS BLACK
Head Coach: Jennifer Thomas
During the break for high school soccer, Mavericks Black players showed their quality by banging in goals in bunches, with PDP forward Kalani Kossa-Rienzi scoring 25 times to win the NSC Player of the Year award, while strike partner Caleb Foster notched 22 goals as well. Mavericks will hope that both players can bring that level of form back to the club scene and help an attack that only finished third in the NPL 1 East in goals scored. Should Kossa-Rienzi and Foster start hitting the back of the net on a regular basis in the Champions League, expect more than just the fourth-place finish that Mavericks posted in the fall.
PLACER UNITED 

Head Coach: Matthew Scammacca
With six players committed to NCAA programs, Placer United will look to continue where it left off from a strong 2018 season. Not only did Placer win the NPL 1 East by a wide margin, but they also finished as Champions League champions back last spring. In a season in which it only lost one league game and scored twice as many goals as it allowed, Placer United should surely be among the favorites to repeat as champions.
SAN JUAN LIGHTNING BLUE
Head Coach: Matt McDougall
A hard-working and well-rounded team, San Juan Lightning qualified for the Champions League via a third-place finish in the NPL 1 East. Defense was clearly a strength for San Juan as the club allowed just six goals in seven games in finishing with a 5-2-0 record. Still, in a division in which goals were few and far between overall, San Juan managed to hit the back of the net 13 times and show that they're more than just their stellar defense.
SANTA CLARA SPORTING GREEN 01/00
Head Coach: Ryan Castaneda
One of two Sporting squads in the Champions League, Santa Clara Sporting are actually one of the few squads in any division to qualify despite featuring a negative goal differential. Still, Sporting put up a quality season overall, finishing 3-2-1 to actually qualify ahead of the other Sporting side. Led by captains Francisco Martinez and Tanner Lanphear, Santa Clara will be a tough out for any side that they face this spring.
SANTA CLARA SPORTING GREEN 00/01
Head Coach: John Azevedo
The other Santa Clara Sporting squad in the Champions League comes in as one of the most decorated squads in all of Northern California as Sporting have won nearly every competition that they have been involved in at any point. Still, Santa Clara had a tough fall season, just qualifying for NorCal's top division by virtue of a 3-2-2 record. Looking to get back on top will naturally be the goal for this talented side.