U17 Girls State Cup Finals Recap
U17 Girls State Final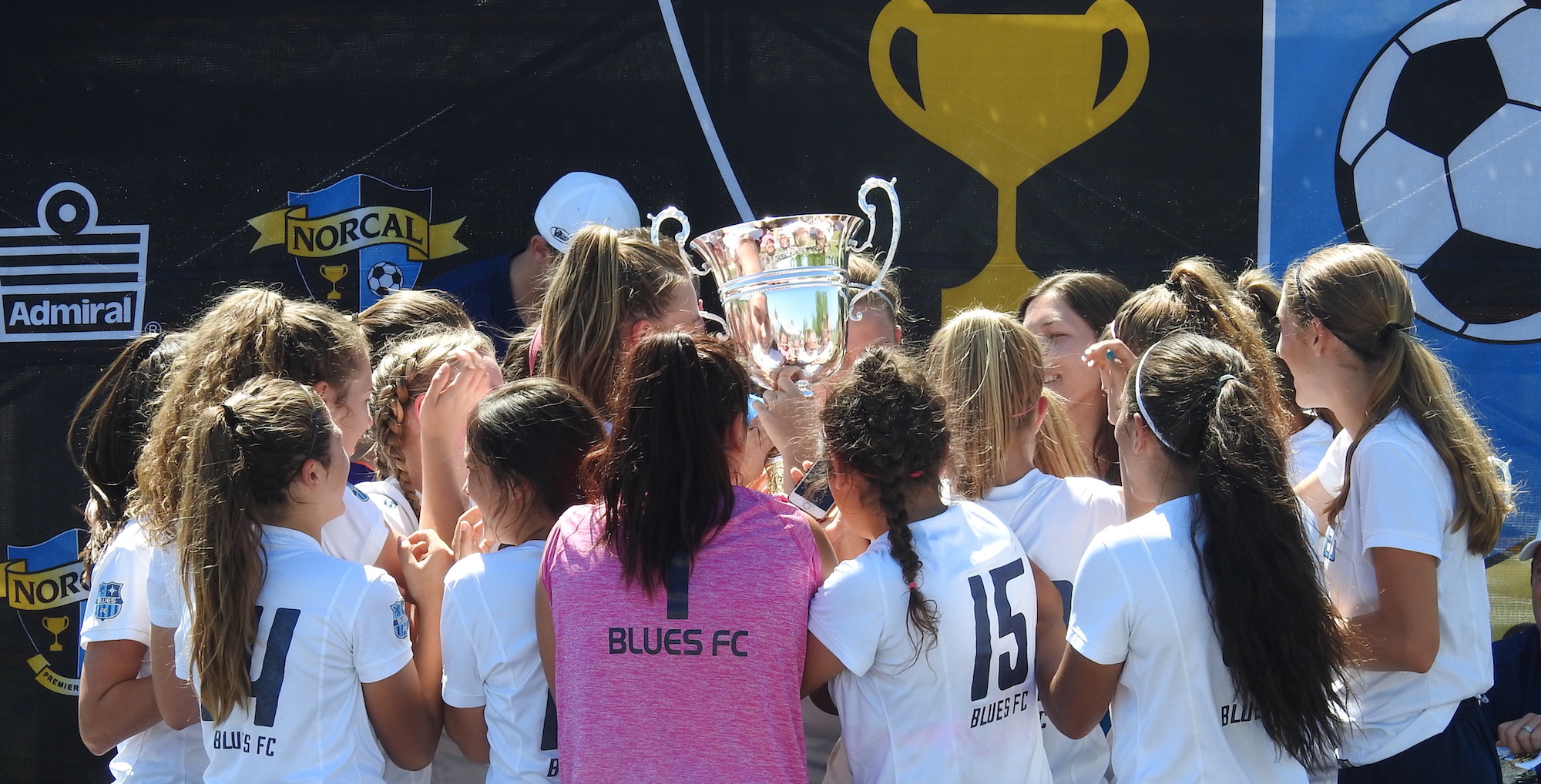 Blues FC 3, Lamorinda 2
Woman of the Match: Mackenzie Gill
Lamorinda United came out on fire in this one, scoring two goals in the first 16 minutes, but Lamorinda tired, and eventually gave up three late goals to a confident Blues FC side.
Attacker Margaux Clark scored in just the eighth minute of the match — her second goal in as many finals on the day — via an opportunistic training ground routine in the eighth minute.
Lamorinda doubled their advantage just eight minutes later after center back Madison Chavez delivered a crunching tackle that doubled as a through ball to speedy winger Lauren Mcculloch.
Seeing the Blues FC keeper off her line, Mcculloch delicately chipped the ball over her and into the back of the net with a cool finish from 25 yards out to make the scoreline 2-0.
But just six minutes before halftime, Blues FC grabbed one back as a free kick from Lindsey Porter was saved by the Lamorinda keeper, but rebounded right into the path of Kelsey Gill, who roofed the ball into the top of the net.
Lamorinda were able to hold off the Blues for a while after that, but it all became too much in the 58th minute when Madison Parson's slaloming run was finished off for a tap in via Corinne Christmann.
The winner came 12 minutes from time, with Mackenzie Gill side-footing home a shot at the near post after being slipped in through on goal.
Though clearly exhausted, Lamorinda threw everything they had at Blues FC from there, but goalkeeper Ashlynn Hernandez proved up to the challenge, pushing an 81st minute Clarke chance onto the crossbar to give Blues the victory.
U17 Girls Gold Cup
Sacramento United 5, Pleasanton Rage Premier 1
U17 Girls Silver Cup
49er United 2, Peninsula Thunder 1