U15 Girls Champions League Update: 2019
After a long break winter break, league action is now back in Northern California as the NPL resumes with games all across the state this Spring for girls from the U14-U19 age groups. Culminating with the NPL Spring College Showcase at Davis Legacy Soccer Complex on May 18-19, the NPL features some of the highest level of play in the country. The top finisher from each Champions League division will earn a berth in the NPL National Finals, due to be hosted in Denver, Co. from July 11-15.
U15 GIRLS CHAMPIONS LEAGUE SCHEDULE
SPRING PREVIEW
In a division in which most of the teams have played just a handful of games, Marin FC (14 points) and San Juan Spirits (14 points) each sit at the top of the table with identical 4-0-2 records. But leading the division in points per game are Clovis Crossfire (13 points), who have played one fewer game but drawn one fewer as well. Clovis are a well-rounded side that boast the most goals in the division with 21 including four each from Mary Rameriz, Mia Mirelez, and Logan Nidey. Crossfire are also currently tied with Marin for the second-fewest allowed with six. Meanwhile, San Juan's three goals allowed represents the best defensive record in the division. Olivia Loomis has led the attack scoring four of the nine San Juan goals. Rounding out the top four is Santa Rosa United (12 points), though the North Bay club are the only side in this division to have played seven games so far. Ari Carrillo has had an excellent first half of the campaign for Santa Rosa scoring five goals and assisting three.
TOP CONTENDERS
CLOVIS CROSSFIRE
Head Coach: Rob Podeyn
Current Position: 3rd Place
Points: 13
Games Remaining: 9
Key Matches: 3/24 @ Santa Rosa, 3/31 vs. San Juan, 5/5 @ Marin FC, 5/18 vs. Marin FC*, 5/19 vs. Santa Rosa*
MARIN FC
Head Coach: Chris King
Current Position: 1st Place
Points: 14
Games Remaining: 8
Key Matches: 3/17 vs San Juan, 3/31 @ Santa Rosa, 5/5 vs Clovis Crossfire, 5/18 vs Clovis Crossfire*
SAN JUAN SPIRITS
Head Coach: Bernardo Silva
Current Position: 2nd Place
Points: 14
Games Remaining: 8
Key Matches: 3/17 @ Marin FC, 3/31 @ Clovis Crossfire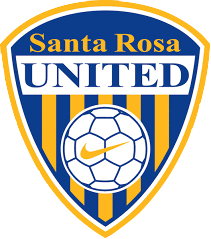 SANTA ROSA UNITED

Head Coach: Andy Farrant
Current Position: 4th Place
Points: 12
Games Remaining: 7
Key Matches: 3/24 vs. Clovis Crossfire, 3/31 vs. Marin FC, 5/19 vs. Clovis Crossfire*
*Game played @ NPL Showcase