U14 Girls Champions League Update: 2019
After a long break winter break, league action is now back in Northern California as the NPL resumes with games all across the state this Spring for girls from the U14-U19 age groups. Culminating with the NPL Spring College Showcase at Davis Legacy Soccer Complex on May 18-19, the NPL features some of the highest level of play in the country. The top finisher from each Champions League division will earn a berth in the NPL National Finals, due to be hosted in Denver, Co. from July 11-15.
U14 GIRLS CHAMPIONS LEAGUE SCHEDULE
SPRING PREVIEW
In a massive division featuring 16 teams, five squads have separated themselves over the course of the fall portion of the season in which each club played at least eight games, but some participated in as many as 11. While Pleasanton Rage (26 points) currently lead the table, California Odyssey (22 points) actually has the best points per game average as they've dropped just a single result all season while scoring 32 goals and allowing just five. Further down the table are a trio of clubs deadlocked on 21 points: West Coast Soccer, San Juan Spirits, and Ajax United. Though West Coast and San Juan have each played in one fewer game than Ajax, West Coast paced by an impressive 11 goals thus far from Cameron Silva, enter this point of the season as the only other unbeaten side in the division. All three squads still have work to do should they wish to challenge either Odyssey or Rage for the title. However, with all five still having key games against one another, this is still really anyones division.
TOP CONTENDERS
AJAX UNITED
Head Coach: Francisco Monares
Current Position: 5th Place
Points: 21
Games Remaining: 5
Key Matches: 4/13 @ Cal Odyssey, 5/18 vs. Pleasanton Rage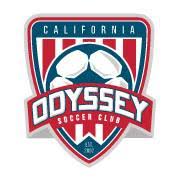 CALIFORNIA ODYSSEY RED
Head Coach: Serop Torossian
Current Position: 2nd Place
Points: 22
Games Remaining: 7
Key Matches: 3/23 @ Pleasanton Rage, 4/13 vs. Ajax United, 5/18 @ San Juan
PLEASANTON RAGE
Head Coach: Jareth Chan
Current Position: 1st Place
Points: 26
Games Remaining: 4
Key Matches: 3/23 vs. California Odyssey, 3/24 @ West Coast Wild Katz, 5/18 @ Ajax United
SAN JUAN SPIRITS
Head Coach: Matt Bernard
Current Position: 4th Place
Points: 21
Games Remaining: 6
Key Matches: 5/5 vs. West Coast Wild Katz, 5/18 vs. California Odyssey
WEST COAST WILD KATZ

Head Coach: Troy Dayak
Current Position: 3rd Place
Points: 21
Games Remaining: 6
Key Matches: 3/24 vs. Pleasanton Rage, 5/5 @ San Juan