NorCal Sends Nine Squads to US Club Soccer's ENPL
For the second straight year, US Club Soccer will host the ENPL National Finals, slated to begin Friday in Rockford, Illinois, with the top two teams from the U14-U17 NorCal NPL Champions League and the top side from the U19 Champions League qualifying to attempt to prove themselves against some of the best teams in the country.
Over the course of the four-day event, these top squads will face some of the stiffest competition that they've ever played with one goal: bringing home a national title.
Overall, eight different clubs will represent NorCal, with Santa Clara Sporting being the lone organization to send two teams to the event.
2019 ENPL National Playoffs Schedule and Results
Here is how each of these quality sides made it to this elite competition:
U14 MVLA
Record: 6-0-1 (first place)
Key moments: There were very few hiccups in the season for an MVLA side that dropped points just once all season, to a strong CenCal Cosmos side that also qualified for this event. In the spring, MVLA allowed a league-low six goals, while scoring 15 of their own to top the table.
A word from the staff: "Ultimately we feel that this is a culmination of a lot of work that's been put on through the boys side. The team and coach have worked very hard to get where they are. They deserve all the credit. We're just really happy to represent MVLA on the national level, it's a huge honor. We are more than excited to go out there and compete with the top teams. This is a great moment for us, but  hopefully the first of many." – MVLA Executive Director Joe Cannon
U14 CenCal Cosmos 
Record: 5-0-2 (second place)
Key moments: "The key moments were going on the road and winning games, we were able to go on the road and not lose any games and that put us in the position so for our last game we were able to win or lose and already qualify." Coach Garrett Makarian
A word from the staff: "We don't have a lot of teams represented in the NPL, so for us to do this means a lot. This team is really special. I already feel like California has the strongest soccer in the country so we just want to go out there and prove it." – Makarian
U15 Davis Legacy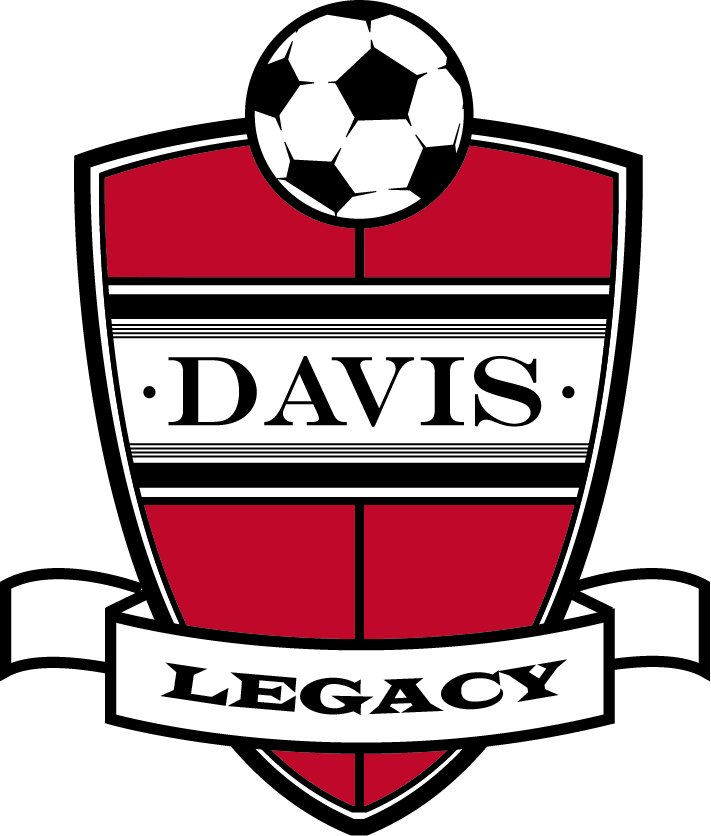 Record: 5-0-1 (first place)
Key moments: "The key moments in our season, apart from the Title deciding win over a very good Manteca side, we're the Placer United and Santa Rosa United matches. Both teams are well coached, play good futbol, and are very dangerous in the attack. To not concede to those teams, was a true testament to the boys, and the pride they took on that side of the ball. They work hard in defending, and recognizing the transitional moment when we lost possession, and took it from the training pitch into matches. Conceding only 2 goals in NPL play against the opponents in our league is just as gratifying of an accomplishment to the group, as winning the league." – Coach Jesus Mata
A word from the staff: "It's always an honor and a privilege to be a part of events like this because the team earned it and qualified for it. There have been a number of teams from Davis Legacy who have gone to this event so we're looking to do our best and keep ourselves to high standards to represent Davis Legacy and NorCal well. I think it's good because it gives our players exposure and fulfillment." – Mata
U15 Manteca FC
Record: 5-1-1 (second place)
Key moments: Undefeated until the penultimate match of the season, Manteca used their depth to play at a high level for most of the season before falling to Davis Legacy in what was essentially a title game, while also making a strong run in the State Cup to show that they are one of the most well-rounded teams in the area.
A word from the staff: "It's just about growing and representing the area. It means that you can be committed, I'm really excited for the guys, they deserved it. We're starting to see how we can compete at such a high level." – Coach Jose Acosta
U16 Napa Soccer Academy
Record: 5-1-1 (first place) 
Key moments: "There were two key moments, the first  was getting an eye-opening against Merced at the beginning of the year — they made us realize that we can't just come in here with a lackadaisical attitude — we have to come in focused every time. We've had a successful run the past two years and come in with a target on our back and that woke us up. Once we got that first win under our belt, we got momentum going together and once we beat Spurs FC, we got what we needed to capture the title." – Coach Eric Franco
A word from the staff: "Really, it just shows the hard work and focus that these boys have put in over the past few years because they have been a successful group, but this trip is another opportunity for them to create more memories but also grow as footballers and people. We're gonna play a team from Manhattan, a team from Florida, and a team from Texas and unless you go to tournaments like this, you may not get that opportunity." – Franco
U16 Union Sacramento
Record: 5-1-1 (second place)
Key moments: "Throughout the league we were pretty good defensively and we just kept a lot of good attacking teams off the scoresheet and minimized the goals they scored. Ultimately that's what carried us through. We had a decent attack, but that's what kept us in it." – Coach Antonio Sutton
A word from the staff: "Our kids and myself want to see how we stack up on a national stage. It's that next level challenge that we got ourselves into. I think that's our biggest drive." – Sutton
U17 Santa Clara Sporting 
Record: 5-1-1 (first place)
Key moments: "We installed a new system and the kids picked it up and we did well at Dallas Cup. The key game was the De Anza Force game, it was a really good game and we had to sneak it out and then we were in control of our destiny." – Coach John Azevedo
A word from the staff: "We're proud of what we do. We worked our butts off to get there and we want to represent NorCal and do it in a positive way and the kids want the same thing. The thing I'm most proud of is that the kids root for one another. When you see a bunch of kids supporting each other, it's great. Not a lot of clubs are like that. They pick each other up when they fall down." – Azevedo
U17 San Juan SC
Record: 5-2-0 (second place)
Key Moments: Defeating Santa Clara Sporting 1-0 on the first matchday of the season proved to be the key moment for this San Juan squad that gave the eventual champions their only lose off the season, helping them realize their potential to compete.
A word from the staff: It means a great deal to our  club because it represents the status that you're one of the best teams in NorCal. Our whole mission is to create success in our club environment. We have a high level of success in our girls program, but on the boys side, we're well on the way to becoming one of the best clubs in California, not just NorCal. To play in the ENPL, is an indication of that success." – Coach Derek Evans
U19 Santa Clara Sporting
Record: 5-0-1 (first place)
Key moments: "These kids have been together mostly since they were 12. They're good friends and they love to compete and take on challenges. It's a family team. They just love to play. They've done some really good things." – Coach John Azevedo
A word from the staff: "We're proud of what we do. We worked our butts off to get there and we want to represent NorCal and do it in a positive way and the kids want the same thing. The thing I'm most proud of is that the kids root for one another. When you see a bunch of kids supporting each other, it's great. Not a lot of clubs are like that. They pick each other up when they fall down." – Azevedo