NorCal Sends eight Clubs to US Club Soccer's Elite National Premier League
While the top clubs and teams in NorCal Premier Soccer have frequently qualified for various national tournaments, on the boys side the game has been upped this year, with US Club Soccer forming the Elite National Premier League, a tournament designed to pit the top teams in the country against each other.
And with a top-two finish in the NPL Champions League this spring, eight different NorCal teams have qualified for the West NPL Finals, which kick off this Friday in San Diego.
At stake is a berth in the National Finals, which will take place in Colorado two weekends later.
Overall, seven different NorCal clubs will send eight teams to San Diego: Red Star 04, Davis Legacy 04, Napa Soccer Academy 03, Turlock Tornados 03, Lamorinda Soccer Club 02, Placer United 02, Placer United 01, and Sacramento United 01.
Each of those teams fought long and hard to get to where they are and deserve recognition for reaching this stage of the club season. For more information and for a detailed schedule, click here, but here is a brief overview of each team:
Red Star 04
Record: 6-1-0 (first place)
Key Moments: The first-ever Champions League game for Red Star helped set the tone to what was a very successful season. Playing away from home, Red Star captured a 7-0 win to begin a season that would see them score 32 goals in just seven matches.
A word from the staff: "The team will come into the tournament in a positive mindset, however, we will have the utmost respect for our opponents, who are well-established clubs who have a history of success. We will play a positive brand of soccer with great speed of play and look to entertain the spectators." – Red Star Head Coach Michael Renwick.
Davis Legacy 04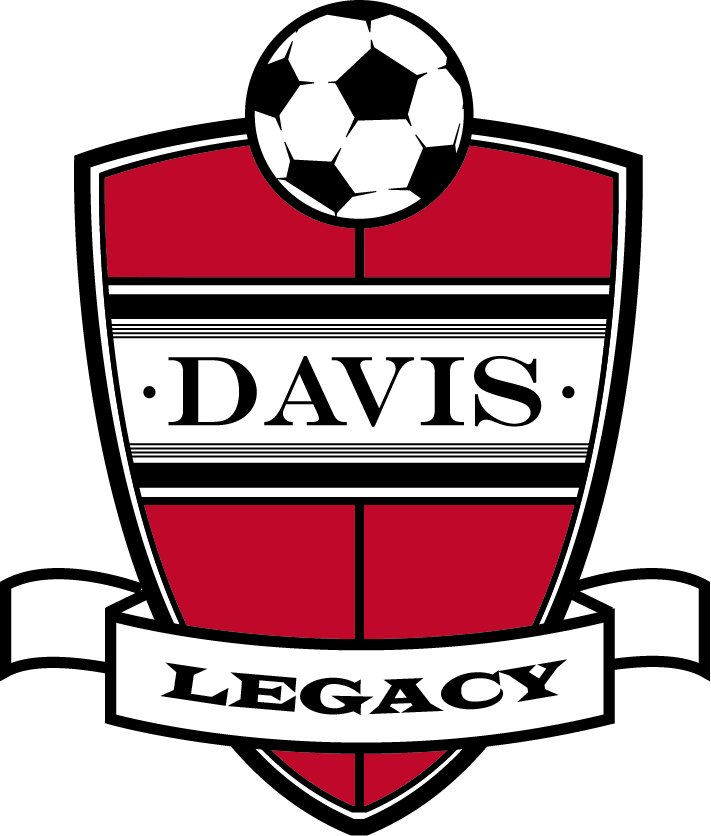 Record: 5-1-1 (second place)
Key Moments: While the Davis Legacy lost just once all season in Champions League play, ENPL qualification wasn't assured until the final day when the Legacy squeaked past a tough De Anza Force team with a 1-0 win to give Davis a four-point cushion — should Force have won that game, they would be headed to San Diego instead.
A word from the staff: "Our attendance at the ENPL adds notoriety and another tier of representation to our club at the national level. Teams in the past have represented our club and in some instances won — NPL Finals, US Club National Finals, State Cups, ECNL Final Four's, Surf Cup, Dallas Cup, Disney, etc…Being in the ENPL playoffs just adds to the list as well as keeps us as a club striving for continued success up and down our pyramid." – Davis Legacy Head Coach Jesus Mata
Napa Soccer Academy 03
Record: 5-0-2 (first place)
Key Moments: A scoreless draw in the Wine Country Derby against Atletico Santa Rosa to open the season proved a wakeup call for a Napa Soccer Academy squad that had never previously been shut out. From there on, Napa's brand of attacking soccer produced 15 goals in the final six games of the Champions League to win it by a four-point margin.
A word from the staff: "To be on the national stage is the culmination in the early careers of these boys. This is not only an amazing reward for their accomplishments, but also a huge honor — one they are not taking lightly. The boys have earned the opportunity to face the best teams, and this opportunity is one that means so much, not only for the team, but for the club. From the U19's all the way down to the U8's, every single player and every single board member is proud of what this team has accomplished in such a short time." – Napa Soccer Academy Director of Communications Eduardo Vargas
Turlock Tornados 03:
Record: 4-2-1 (second place)
Key Moments: Down 2-0 at halftime to eventual third-place finishers Atletico Santa Rosa, the Turlock Tornados came back to win 3-2 on May 5th to give them the momentum to finish out the season strong. From there, Turlock won two of their last three games to claim an ENPL sot.
A word from the staff: "It means a great deal to our team, their families, and our club to qualify for the ENPL. It is a privilege to go there and represent the city of Turlock, NorCal, and especially our club." – Turlock Tornados Manager Carina McDonald.
Lamorinda Soccer Club 02
Record: 5-1-1 (first place)
Key Moments: As one of the most decorated sides in Northern California — Lamorinda also won the Champions League and State Cup last year — it's hard to point out any key moments, other than a final-day 1-0 victory over Placer United that sealed the deal for Lamorinda, who won the Champions League on a tiebreaker.
A word from the staff: "We expect to play possession, attack-minded soccer with creativity and to truly enjoy this opportunity. To represent NorCal and to compete against the top teams throughout the country is incredible and a wonderful reward for the hard work the kids put in." – Lamorinda SC Head Coach Bejan Esmaili
Placer United 02
Record: 5-1-1 (second place)
Key Moments: Perhaps unlucky to not capture this division title outright, Placer United still managed to qualify for the ENPL thanks to a strong season that saw them lose out on the Champions League by a tiebreaker. United were always able to field their strongest team thanks to an injury-free season that has rolled over into this summer's competition.
A word from the staff: "It's a great opportunity for us to show the strength and quality of our club as we have two boys teams at the first-ever ENPL regional event." – Placer United Academy Director Paul O'Brien
Placer United 01
Record: 5-2-0 (first place)
Key Moments: After losing their first two matches of the season, Placer United were able to rattle off a five-game win streak in which the solid defensive side allowed just three goals in their final five games to claim the Champions League title.
A word from the staff: "Being able to represent our club, Placer United, on the national stage is a tribute to its hard work, organization, and top-quality coaching these young men have had since being a part of our club. We are very proud to represent our club at this event." – Placer United Head Coach Matthew Scammacca
Sacramento United 01
Record: 4-2-1
Key Moments: The key moments for this Sacramento side, which also captured a State Cup title, actually came all the way back in the fall season when they had lost their first game and were down two goals at halftime to Union Sacramento. United were able to come back and win that game 4-3, setting up more comebacks in the spring that saw them just miss out on a Champions League and State Cup double.
A word from the staff: "The expectation is to compete for high-level prizes, not only in in Northern California, but also on the National level. The group is excited and ready to go." – Former Sacramento United 01 Head Coach Jason Drury