Meet the New NorCal Clubs: Part 3
'
After a long application process designed to make sure that each entity is up to the highest standards, NorCal Premier Soccer accepted 19 new clubs into the fold, starting with the fall 2020 season.
Joining NorCal Premier will be Alum Rock Youth Soccer League, AYSO East Bay, AYSO Silicon Valley, East Palo Alto United Soccer Club, Escuela Oficial Richmond-Rayados, Hollister Tremors Youth Soccer, Infinity Sports Club, Konocti Premier Soccer Club, Legends Soccer Club Sacramento, Madera United Futbol Club, Northern Nevada Soccer Club, North Valley Youth Soccer League, River Islands Futbol Club, Sierra United Soccer Club, Stockton TLJ FC, Silicon Valley Eagles, Turlock PSG, West Coast Soccer Club Tracy, and West Sacramento Soccer Club.
But who are these new clubs and what are their values? Over the next three days, NorCal will introduce its membership to the newest clubs it will be competing against. To view Part 1, click here. To view Part 2, click here.
River Islands Futbol Club 
Founded in 2012 in Manteca, River Islands Futbol Club rebranded last year after the opening of the new River Islands
Soccer Complex in Lathrop.
Fielding six teams as well as a recreational program that keeps the brand new facility busy, River Islands hope to continue to grow soccer in the area.
"We are proud of the foundation we've built so far, and the engagement has been incredible," the club said in a statement. "It is a growing community that is increasing its local offerings, and we look forward to continuing our work with them.
"Our goals are to continue to serve River Islands, while also building the FC up into a pillar of the community," the club added. "As our community grows, we will continue to grow and become a truly realistic competitive option for our local athletes.
"This is a huge opportunity for us as an organization, and we are thankful for the opportunity to compete with, engage, and learn from many of the high-level clubs already in NorCal," River Islands concluded. "Every experience we have will be a positive one. We never Lose, we either win or we learn."
Sierra United Soccer Club
Residing in Tuolumne County, Sierra United Soccer Club were founded in the 1990s, but went on a brief hiatus three years ago before coming back to the fold in 2018.
Starting with just one team that season, the club has now grown to six total teams, ranging from the U11-U17 age groups.
"Coming from the small community of Tuolumne County, our uniqueness is the family atmosphere.  It is not uncommon for players to play with the same teammates for 10 plus years. It very much becomes a family environment," said President Trever Powell.
"We are very excited about joining NorCal with hope of creating a quality experience for our players and parents. We hold our club to three core values of honor, courage, and commitment to create a unified effort from all involved, director to parent," said Director of Coaching D. Kurt Wolken. "Our coaches are committed to our players by offering patience, education, and experience building strong independent players. Through NorCal education opportunities, our coaches will develop the confidence to offer our players options to create and take chances building courage in the game.
"Through sportsmanship and pride in our NorCal based club we hope to create players who honor the game, teammates, opponents, and coaches by playing each minute with intensity and passion," Wolken added. "We believe this opportunity with NorCal will create an environment that gives our players a clear pathway to develop confidence and independence through soccer."
Stockton TLJ FC
Founded just three years ago, Stockton TLJ FC makes the jump to NorCal Premier Soccer with the intent of focusing on
serving the deep soccer talent in South Stockton.
Featuring nine youth squads and a men's squad in the UPSL, TLJ FC's teams play in a variety of venues across the city of Stockton.
The goal of the club is to unite the South Stockton community and to develop every player, mentally and physically, to be successful on and off the pitch," said Stockton's Jarrett Hendrickson. "Norcal membership will allow our players to consistently play in competitive matches year-round and for our coaches, it will provide greater access to education."
Silicon Valley Eagles
Hailing from San Jose, the Silicon Valley Eagles are a five-year-old club that offers an abundance of year round soccer
programs including outdoor soccer, futsal, 5v5, and beach soccer.
Among the club's main philosophies includes the idea that games should be played free of coach and parental stress, two factors they cite in being the main reasons why kids quit the game.
"A good coach coaches for the love of the game. A good coach supports, rewards, teaches, motivates and makes a sport fun," said club founder Fahkri Ayadi. "We are also very active in our community by providing a free after school soccer program to underprivileged families."
"We teach our players from a young age sportsmanship, good character, ethical behavior and respect for society," Ayadi added. "Additionally we help them develop confidence and a positive self image, all to help our youth reach their full potential in life. We strive to assist our players and staff in becoming better individuals on and off the soccer field."
"Joining NorCal will help Silicon Valley Eagles in pursuing our passion and mission of providing the local youth with a high quality, accessible, low cost soccer experience that teaches them great values through competition, and imbues them with a lifelong passion for the beautiful game," Ayadi concluded.
Turlock PSG
Founded two years ago while the club was building their own fields, Turlock PSG adds three teams to NorCal Premier
Soccer but is in the process of growing.
With the "PSG" in the name standing for "Players Succeeding and Growing," Turlock strives to be 100 percent player-focused in their methodology.
"We're looking to build a great club to serve the greater Turlock area," said President Sergio Gutierrez. "Just about everyone in our club, whether it's coaches, directors or other administrators has played the game on a team at various levels. We're all about soccer and all about the players."
"We're excited about being part of an excellent league where the player is first and really valued," he added.
West Coast Soccer Club Tracy
Already one of the biggest names in NorCal Premier Soccer, West Coast Soccer has expanded to open a second club in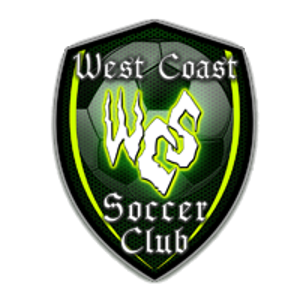 Tracy.
While the club was originally founded in 2011 and operated out of Livermore, this new club will be exclusively based in Tracy.
"We're in a unique situation because most of our players are based in Livermore, but we've been playing and training in Tracy," said Director of Coaching Troy Dayak. "We'll now have access to all the fields in Tracy, which we've helped build and generate."
"We're doing a lot of stuff with the community so it's really exciting to finally be recognized as a club here in Tracy," Dayak added.
West Sacramento Soccer Club
Originally founded in 1974 as part of a local 4-H program, West Sacramento Soccer Club went under two name changes
before settling on their current name in the mid-1990s.
Since then, the club has grown to feature 60 different teams — five competitive and 55 recreational.
"WSSC, since its inception, has been a small town, close-knit, family oriented club," said West Sacramento's Rico Novoa. "Within the last 5-10 years, we have blossomed into a much larger club with bigger goals and aspirations. We offer soccer for all ages, skill levels, socioeconomic backgrounds, and still maintain strong community ties. Our club is one of the most diverse clubs in the area, and that is something we truly embrace and are proud of."
"We are beyond excited to have been accepted to NorCal Premier," Novoa added. "We are grateful for this opportunity to be a part of this amazing league. Being able to offer our youth players an opportunity to play at this level is something that we are looking forward to. We are in the process of building an effective, player oriented competitive club that represents our civic pride. With the acceptance to NorCal Premier, we will be able to provide new development and learning opportunities for our players, coaches, referees and staff members."