Four NorCal Clubs Head to National Cup
During a long summer that has featured many different NorCal Premier Soccer clubs competing in national competitions, the season finally winds down with this week's US Club Soccer National Cup.
By virtue of winning the State Division of NorCal's State Cup, different squads from around the state were eligible to participate in this competition, of which four elected to make the trip.
Of the four, three are boys squads, with Maneca FC's U14's, Central Valley Leon's U15's, and California Odyssey's U16's electing to participate in the tournament. They will be joined by Vision Academy U16's for the tournament that is set to take place in Colorado from July 20-24.
For more information about the tournament, click here.
Manteca FC 04
Road to the National Cup: For an unheralded side in the State Premier Championship, Manteca FC's road to the final wasn't just a dream run — they truly deserved to be there. And Manteca took home the title with a 5-1 victory over El Camino Football Club after big wins in the latter stages of the knockout rounds over established programs such as Diablo FC and MVLA. Their final, which was all-but over quickly, was just icing on the cake for a special group of players who believed in the dream of a State Cup title.
Central Valley Leon 03
Road to the National Cup: Central Valley Leon started out the knockout rounds of the State Cup slowly, narrowly edging their first game via a 2-1 scoreline before really coming to life in the next rounds as a 3-0 win in the Round of 16 against the Folsom Lake Earthquakes would be followed by a 5-0 drubbing of Ajax United in the semifinals. From there, things got a bit more tricky as CV Leon knocked off Napa Soccer Academy in the semifinals, before a wild final against Ceres Earthquake ended in a 6-4 victory that sent Leon to the National Cup.
California Odyssey 02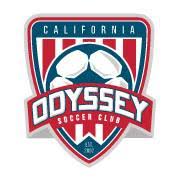 Road to the National Cup: If there was a side built for tournament football, it would be this California Odyssey side, which blew out Yuba Sutter in the first round of the knockout stages, before proceeding to win their next four games by a combined three goals. And after a victory on penalties against Sacramento United in the Round of 16 and wins against Placer United and Napa Soccer Academy, the Odyssey again found themselves forced to decide a match on kicks from the mark in the final against a tough Santa Rosa United squad. But the mettle of this side wouldn't break as California captured the State Cup championship to book their ticket to the National Cup.
Vision Academy 02
Road to the National Cup: With only two goals allowed during knockout rounds of the tournament, Vision Academy's bedrock was their strong defense. Their knockout campaign began with a 6-0 win over West Coast before a 2-0 drubbings of Central California Soccer Alliance and South Tahoe in the next two rounds. From there things got a bit more tricky as Vision drew defending NPL National Champions FC Elk Grove, only to defeat them on penalties before doing the same in the final against the Livermore Fusion after a scoreless draw in regulation and overtime.
Other Teams Participating
In addition to the four clubs fighting for National championships, several other NorCal Premier Soccer sides qualified for different levels of the tournament through regional playoffs. Those include:
U13 Boys Super – Sacramento United Red
U15 Boys Super – Tahuichi FC Red
U15 Boys Premier – SJSC Nevada United Red
U15 Girls Premier – West Coast SC Kaos
U16 Boys Super – Force Academy II
U16 Boys Premier – Natomas United Atlas
U17 Boys Super – Cal Odyssey Red
U17 Girls Super – Diablo FC