Five NorCal Sides at ENPL and NPL National Finals this Weekend July 11-15
After a weekend in Illinois in which three of the nine NorCal Premier Soccer boys teams involved at US Club Soccer's ENPL advanced, those same three will head to Denver this weekend for the National Semifinals, with just two games standing in the way between them and eternal glory. Meanwhile, this weekend will also see the playing of the NPL National Finals on the girls side, with a pair of NorCal squads traveling. Here's a quick look at each of the five sides.
ENPL National Finals Schedules and Results
U14 MVLA
Why they found success at the ENPL: "The team has come a long way. They've been together for three or four years. The group is pretty united on and off the field. We're just making sure that the chemistry is healthy and that the players are working hard for each other…we're making sure that they're all buying into it." – MVLA Head Coach Carlos Menjivar
What to expect this weekend: "The competition was good and well organized. Now we're looking forward to playing in the altitude, it's going to be a challenge for us. We've prepared for the altitude for the past seven or eight days…whoever makes fewer mistakes will win." – Menjivar
U14 CenCal Cosmos
Why they found success at the ENPL: "It's because we have so many players in attack. We scored 15 goals in four games and had seven different goalscorers. We don't have just one kid that you need to shut down." – CenCal  Head Coach Garrett Makarian
What to expect this weekend: "Our first game in Illinois, the humidity, we struggled, that was our  only close game. In Colorado, we're going a day early and having a practice to see how kids respond to the elevation." – Makarian
U16 Napa Soccer Academy

Why they found success at the ENPL: "It was just being able to deal with certain moments that  had adversity and keep composure and not allow our emotions to overwhelm us. In our second game, we were up  2-0 and gave up the two goal lead in the first 15 minutes of the second half, but it was the boys' ability to regroup themselves to be able to handle that situation." – Napa Head Coach Eric Franco.
What to expect this weekend: "This group is  a special group coming out of Napa, these boys have been together for the last three years and have won a State Cup and Champions League.
---
NPL National Finals Schedules and Results
U14 California Odyssey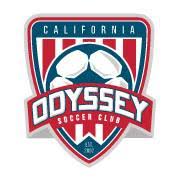 Champions League Record: 12-1-2 (First Place)
Key moments: "There were two factors: one was overall consistency and performance throughout the season as well as getting a strong start. Those first three or four games were critical because the first two games were on the road, one in Marin and one in Santa Rosa, so coming back with six points put us in a good spot." – Odyssey Head Coach Serop Torossian
A word from the staff: "I think it is an honor and a privilege to represent our team and club as well as NorCal at this high-level competition. We take that responsibility very seriously and we do hope to go and showcase against likewise strong teams, the pool of talent that NorCal has. We represent central California so it is a source of pride for this area, this community for of all the teams from NorCal to have a team from Central California go to nationals." – Torossian
U15 Clovis Crossfire
Champions League Record: 11-1-1 (First Place)
Key moments: "There was a game that we played that we looked at as a learning moment: we had to play San Juan twice, the first time at their place and they had their ECNL players and we had the lead twice and they scored in extra time to tie it so when we went into the offseason we dialed in and worked on our weaknesses and the girls did a great job so when we went to Las Vegas, the girls blew out the competition again. Coming out of that, we had to play San Juan at our place, we prepared like  crazy and their director was there and came up to us and told us that we were really good. That's when I realized that this was a special group." – Crossfire Head Coach Ben Podeyn
A word from the staff: "I think qualifying is surreal because we've never had a team here, we've been close but we've never had a team participate in this event…this is one of those things where you step back and ask how we look at this and how we build on it. Our club has grown quite a  bit over the last few years and now we're getting success and learning how to grow within the success because we want to be able to repeat that with our younger teams." – Podeyn