Breakers, Glens Ready for PDL Adventure
Over the past year, NorCal Premier Soccer has pushed the initiative for each and every one of our 200-plus clubs to create first teams.
Soccer shouldn't stop at the youth level — it should be a lifelong love that one participates in until he or she can't run anymore.
In addition to our own LIGA NorCal, we have encouraged clubs to join any league possible to further the development of the club and provide youth players a squad to aspire to play in when they grow up.
While LIGA NorCal has gotten off to a very strong start, some clubs have elected to pursue other opportunities, with this year two joining the de facto fourth division in the Premier Development League, an affiliate with the second division United Soccer League.
Starting next month, both the SF Glens Evolution and Santa Cruz Breakers will participate in the PDL, a summer league focused on developing young adults for possible future professional soccer.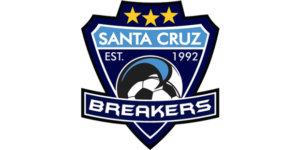 "There's a void in soccer for players from 18-22 years old," said Paolo Carbone of Santa Cruz. "It's important that they continue their development and we wanted to create a platform for them to do that so they can get more games, more training, and keep progressing towards their goals in improving their game."
With both teams kicking off at the start of May, Northern California now has two more high-level teams that fans can support, and both are equally ambitious.
The SF Glens have existed for decades as a men's team, playing in the tough San Francisco Soccer Football League, but have recently become major players on the youth side after combining with another youth squad and garnering a partnership with legendary Scottish club Celtic FC.
"It's an ambitious club. It's grown so quickly in such a short amount of time," said SF Glens' Ramon Estevez. "In 2010, we started with two rec teams, and now we're the largest club in San Francisco, with over 100 teams, offering the gamut of competitive levels from recreational to competitive and all the way up to in 2017 being recognized as a DA club at the U12 level. This is a natural progression for the club. What was the next step, outside of the youth?"
Both men's teams have been established in the hopes that the top local talent would come back from college play and ply their trade in a top league, as well as giving local fans and youth players and opportunity to come out and see the game at a good level.
"It's important for any player at that level, that they continue in the game," Carbone said. "The summer break, if you go
anywhere in the world, you don't have a break in the soccer season, you play year round. It will fill the void for when you finish your college season to get games. The PDL or any men's team will fill that void. It's important for those guys to stay in shape and continue their development in that time."
Added Estevez: "The PDL provides us an opportunity with college players coming back. There's certainly that component of it. And certainly having an opportunity for the young players to play with the older players, the more experienced players is something that we've discussed. The training sessions, we'll certainly be looking at identifying strong players from the youth players, and even if it's something as simple as coming out and training with the team."
With both teams kicking off within the first two weeks of May, competition will be tight, and both will have to fight against existing powers such as San Francisco City FC, a supporter-owned club that has dominated headlines for lower division soccer around the country.
"We want fans in the stands, we hope to get that support," Estevez said. "We go all the way down to U6, all the way down to micro soccer. But of course, there's an aspirational component of it for the young kids that really want to go far in soccer, to be able in their backyard, to not only be able to see the talent, but to feel the connection to it."
And for the Breakers, who previously had played in the competing lower division in the National Premier Soccer League, this marks a return to first team soccer.
"From 2007 to 2008 we had the NPSL, we've had this before," Carbone said. "We chose to not do it anymore because we joined the academy and wanted to focus on the academy. But after some time, the last two or three years, we realized that it was important to bring the men's team back. We felt that now was the right time to do it."
For more information about the PDL, click here.