Announcing the California Cup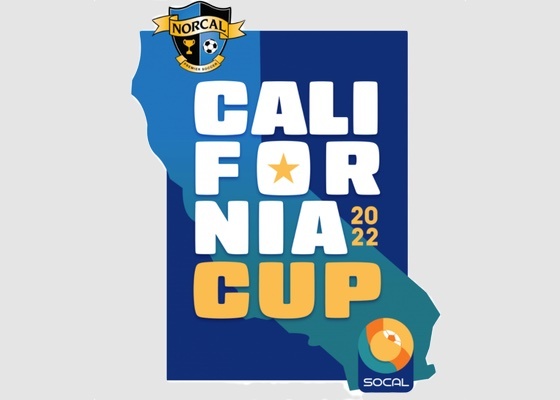 In a move that has been years in the making, NorCal Premier Soccer and SOCAL are proud to announce the establishment of the California Cup with the aim of producing a true annual champion for youth soccer in the Golden State.
The California Cup, which is run in conjunction with US Club Soccer, will feature the two State Cup finalists from each organization and pit them against each other, each year at different venues around the state. For 2022, the U9-U13 event will be held in Davis, CA at the Davis Legacy Soccer Complex and the U14-U19 event will be held at Galway Downs in Temecula, CA. Across the combined competition of both State Cups, over 5,000 teams are expected to participate within multiple levels of play for a spot in the California Cup.
"SOCAL is excited to be partnering with NorCal Premier to bring the State Cup champions from each area together for the California Cup," said SOCAL Director of Operations Michelle Chesters. "We look forward to a California rivalry and a derby atmosphere during this event with highly-competitive games and a great experience for everyone. But at the end of the event, we plan on showing our friends in the north that SOCAL teams are really the best in the west."
The first edition will run concurrently with the upcoming State Cup seasons with April 2-3 and June 4-5 designated as the final dates for the U9-U13 age groups and U14-U19 ranges, respectively.
"We believe competing together and against our SOCAL partners in the California State Cup presents clubs a unique chance to prove who is the best in California," added NorCal President Benjamin Ziemer. "On behalf of our clubs in Northern California, bring it on SOCAL Soccer Clubs!"
While the formats and locations are still in the works, the introduction of this competition represents the first time in years that teams will be able to truly call themselves State Cup champions of the country's most-populous state.
"The California Cup will be an exciting competition that will reignite a friendly rivalry between Northern and Southern California," said US Club Soccer West Region Sr. Membership Service Manager Gabe Rood. "With so much division within the soccer landscape, the California Cup has the potential to unify all the clubs in California as they compete for a state championship."